Executive Board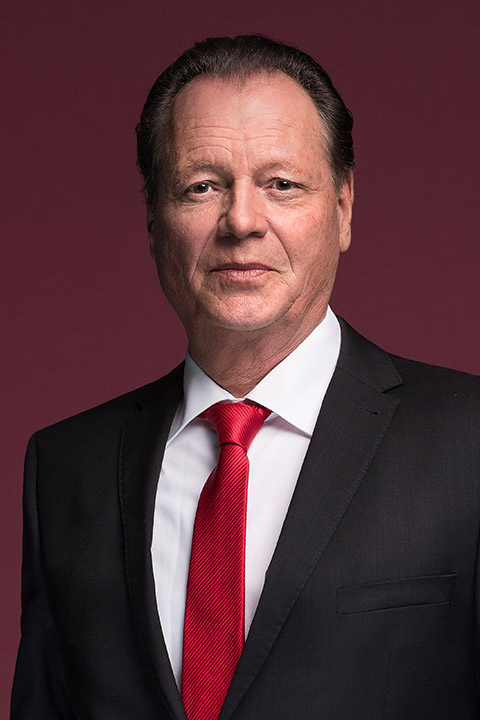 Dr Albrecht Köhler
Spokesman of the Executive Board, Chief Executive Officer (CEO)
---
He is directly responsible at Schaltbau for corporate development, personnel, communication, and control of the Components segment as well as the Group-wide design and implementation of restructuring measures. Prior to joining Schaltbau, Dr Albrecht Köhler over three decades gained a wealth of strategic and operational expertise in various executive sales and operations positions, at Deutsche / Daimler-Benz / Daimler Chrysler Aerospace (today part of Airbus), among other organisations, and afterwards at Knorr Bremse where he acted as a managing director of the rolling stock business unit for many years. Building on this experience, he became Deputy CEO at the Russian utility vehicle maker GAZ Group, and finally acted as freelance interim CEO / COO, before taking the CEO role at Schaltbau in 2018.
Dr Albrecht Köhler holds a PhD in mechanical engineering.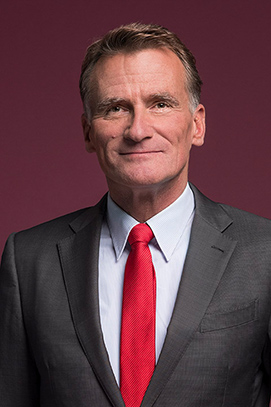 Prof. Dr Thorsten Grenz
Member of the Executive Board, Chief Financial Officer (CFO)
---
Prof. Dr. Thorsten Grenz was appointed as CFO on an interim basis with effect from September 1, 2020, pursuant to Section 105 (2) Sentence 1 of the German Stock Corporation Act (AktG). He was previously Deputy Chairman of the Supervisory Board of Schaltbau Holding AG. His Supervisory Board mandate is suspended for the duration of his appointment.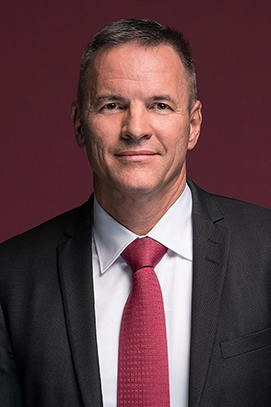 Volker Kregelin
Member of the Executive Board
---
His activities at Schaltbau focus on managing the segments Mobile and Stationary Transportation Technology. In this role, Volker Kregelin applies comprehensive leadership, sales and operations know how gained in over twenty years. In the early days of his professional life he proved himself in various capacities at Siemens Verkehrstechnik and Adtranz / Bombardier Transportation in the areas of rail infrastructure and railway traction vehicles. He then took responsibility for manufacturing sites worldwide at intralogistics expert Dematic. Later in his career he returned to Bombardier Transportation where he took over management responsibility for the stationary transportation technology in Germany. After that, in the role of sales head Germany he further developed business relations in the area of mobile transportation technology, before joining Schaltbau.
Volker Kregelin holds a degree in engineering and a supplementary degree in economics. He comes with multi-year international experience obtained in Eastern Europe and in Asia.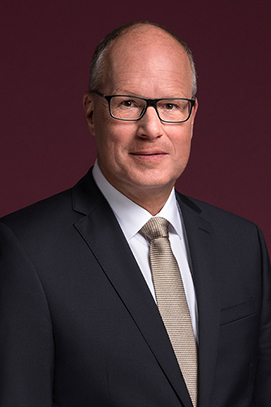 Dr Jürgen Brandes
Member of the Executive Board
---
His activities at Schaltbau focus on managing the segment Components. In this role, Dr Jürgen Brandes can look back on more than 35 years of professional experience in the fields of electrical engineering, electrical engineering and automation. During his many years at Siemens AG, he gained operational and strategic management experience in all key corporate functions, including numerous general management functions - most recently as CEO of the Process Industries and Drives division. Dr Brandes also has deep industry knowledge in diverse process industries, in supplier industries, in engineering, and especially in electromobility and the rail sector, including modern signalling technology.
With effect from 1 January 2021, Dr Brandes will succeed Dr Köhler as Chairman of the Executive Board of Schaltbau Holding AG, whose appointment will expire due to age.
Supervisory Board
Dr Hans Fechner

Chairman of the Supervisory Board
Business Consultant

Dr Günter Pferdmenges

Chartered accountant / tax consultant
Executive Board of Treuhand- und Revisions-Aktiengesellschaft Niederrhein, Krefeld
(pursuant to § 104 (2) sentence 2 AktG)

Andreas Knitter

Jeannine Pilloud

Chief Executive Officer Ascom Holding AG

Achim Stey

Employee Representative

Herbert Treutinger

Employee Representative