Executive Board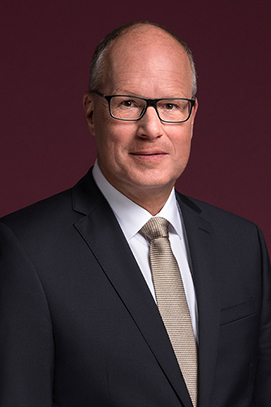 In his role as CEO, Dr Jürgen Brandes can look back on more than 35 years of professional experience in the fields of electrical engineering, electrical engineering and automation. During his many years at Siemens AG, he gained operational and strategic management experience in all key corporate functions, including numerous general management functions - most recently as CEO of the Process Industries and Drives division. Dr Brandes also has deep industry knowledge in diverse process industries, in supplier industries, in engineering, and especially in electromobility and the rail sector, including modern signalling technology.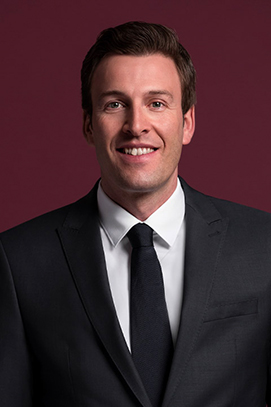 Steffen Munz
Member of the Executive Board, Chief Financial Officer (CFO)
---
Mr Munz has extensive international management experience as Chief Financial Officer (CFO) of publicly listed companies. He served as CFO of the battery manufacturer VARTA AG from 2018 until the beginning of 20121. Prior to this, he was CFO for the Medical segment of the US industrial holding Gardner Denver Inc, a company listed on the New York Stock Exchange (NYSE), from 2014 to 2018. Prior to this, he was in charge of Group Controlling and later for Disfection business unit of the German medical device manufacturer HARTMANN. The business graduate started his career at the management consultancy Roland Berger.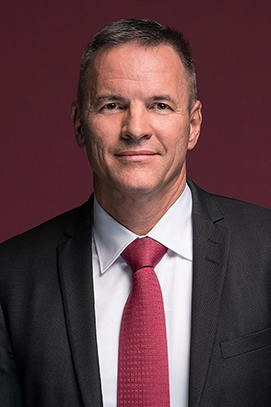 Volker Kregelin
Member of the Executive Board
---
In his role as an Executive Board member, Volker Kregelin applies comprehensive leadership, sales and operations know how gained in over twenty years. In the early days of his professional life he proved himself in various capacities at Siemens Verkehrstechnik and Adtranz / Bombardier Transportation in the areas of rail infrastructure and railway traction vehicles. He then took responsibility for manufacturing sites worldwide at intralogistics expert Dematic. Later in his career he returned to Bombardier Transportation where he took over management responsibility for the stationary transportation technology in Germany. After that, in the role of sales head Germany he further developed business relations in the area of mobile transportation technology, before joining Schaltbau.
Volker Kregelin holds a degree in engineering and a supplementary degree in economics. He comes with multi-year international experience obtained in Eastern Europe and in Asia.
Supervisory Board
Stéphane Rambaud-Measson

Chairman of the Supervisory Board
(Managing Director at SRM Invest Verwaltungs GmbH/SRM Invest Holding GmbH & Co. KG, Berlin)

Prof. Dr. Thorsten Grenz

(Business Consultant)

Florian Martin Schuhbauer

(Managing Director at Active Ownership Capital S.à r.l., Frankfurt)

Sebastian Reppegather

(Senior Investment Director & Head of Listed Investments at Luxempart S.A., Schondorf am Ammersee)

Achim Stey

(Employee Representative)

Herbert Treutinger

(Employee Representative)